My Team
Success cannot be achieved without hard work, discipline and a long-term focus. Since 2003, our team has been providing customized financial planning and disciplined investment management to individuals and businesses. Over this tenure we have built a team that has an unyielding desire for results that can only come from experience.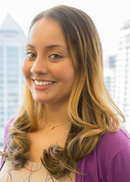 Katie C Cornette, B.S.
Director of Operations and Client Service
Office 954-535-9361

Katie joined Northwestern Mutual in February of 2014.  Katie oversees the business development and client service relations for Kevin's practice. 
Katie graduated with her BS at Nova Southeastern University in May 2008. She comes to the practice with an educational background in the financial field and a extensive experience in customer service. She has a devoted commitment to servicing new and existing relationships to help the practice grow and is valued as a team member.
Outside of work, Katie is a wife and a mother to her son. She enjoys spending time with her family and friends.
.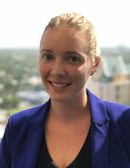 Megan Thibodeau Schuldt
Marketing/Client Relations Manager
Office 954-735-9000

Megan joined Northwestern Mutual in January of 2018. Megan graduated with her MBA, concentrated in Finance, from Nova Southeastern University in December 2017. While in school she worked closely with professors to publish finance texts books for international students. Along with her educational background, she has experience in accounting, customer service and management. She is thrilled to join such a highly effective practice, and is excited to aid in building and maintaining relationships.
In her free time, Megan enjoys reading, traveling, playing tennis and most of all, spending time with her family.
Courtney D Regan, B.S.
Business Manager
Office 954-735-9000

Courtney is Kevin's wife.  She brings experience from the mortgage industry which aids in process management, client relations, and underwriting.  Having owned a business herself, she recognizes the importance of the clients' needs and long-term relationships. 
Courtney graduated magna cum laude from Saint Michael's College in Colchester, VT.  She has a Bachelor in Business Administration.  Courtney's education and business experience are key to not only the everyday aspects of the practice, but to its long-term success. 
Sylvia Klein
Associate Financial Representative
Office 954-735-9000

Sylvia has worked in the health insurance industry since 2000. Representing all major Insurance carriers in the individual market and became a Medicare Insurance Specialist. Sylvia joined the Regan team in 2011 working with group insurance as well as individual clients. Sylvia holds a 2-15 Insurance License. Prior to moving to Florida from New York, Sylvia was a business owner for 14 years. She enjoys several hobbies including design and decorating, ceramics, painting and all things science fiction.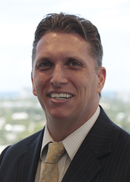 Thomas P Shrader
Associate Financial Representative
Office 954-535-9312

Thomas has worked in the Financial Industry since 2005. He began his career at Ameriprise Financial as a Financial Advisor, then worked for 5 years as an Account Executive at Fidelity Investments, after his tenure there he was hired by a boutique RIA as a Managing Director with roles to include Business Development Officer, serving on the firm's Investment Committee, and Client Portfolio Manager. Thomas joined Northwestern Mutual in June of 2017.
Thomas helps deliver financial security to our clients by developing personalized financial plans based on client's specific goals. He also consults with advisors to provide investment product solutions and retirement distribution strategies. Thomas holds the Series 7, 63, 65, and 2-15 Licenses.
Thomas grew up in Buffalo, New York and moved to South Florida 10 years ago via Houston, Texas where he was as a resident for almost a decade. He is a graduate of New Mexico State University. In his free time Thomas plays golf, is an avid Buffalo Bills fan, and enjoys reading historical biographies.