Network of Specialists
Through Northwestern Mutual, I have access to a Network of Specialists. We help each other, share ideas and common values, and leverage each other's talents to help you achieve your personal dream of financial security.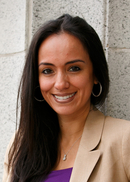 Long Term Care Specialist
Our Long Term Care Specialist helps individual and corporate clients understand their long-term care needs and designs solutions tailored to their unique situation.
In her first year in the business, Darling qualified for Northwestern Mutual's Pacesetter First 40 and Pacesetter Second 60 Awards. Nationally, only 11% of new Financial Representatives qualify for the First 40 Award, and less than 2% qualify for the Second 60 Award as these are the highest measure of consistency and sales excellence within Northwestern Mutual. Darling parlayed her early success into a number one ranking in the Southern Region among First and Second Year Financial Representatives.

In 2008 Darling qualified for her first Million Dollar Round Table,an international organization representing the Top 1% of financial professionals who have demonstrated exceptional professional knowledge, strict ethical conduct and outstanding client service. She qualified again in 2009, 2011, 2012-2018. In addition, Darling has earned the National Quality Award which recognizes persistency and performance from 2007 to 2010 as well as the NAIFA Quality Award in 2011-2015, and 2017.
In 2013 and 2016-2017, Darling qualified for and achieved the company's distinguished accolade of Forum, a professional accomplishment reserved for Financial Representatives with top production. Since the founding of the Northwestern Mutual Forum recognition in 1998, Darling is the second woman to achieve this distinction in The South Florida Group.

Darling is also actively involved with the National Association of Insurance and Financial Advisors (NAIFA) and has a strong foothold in the community as a stakeholder and donor to many charitable organizations.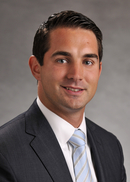 Life Insurance Specialist
Our Life Insurance Specialist guides individuals and businesses in the effective uses of life insurance to help manage risk and achieve a variety of financial security objectives.
Justin is a Financial Advisor with a practice focusing primarily on physicians, finance professionals and business owners/entrepreneurs that comprise clients in over 20 states.
He has developed strong ties with his clients and sustained relationships with well-respected and world renowned academic and community hospitals, as well as other healthcare delivery systems, including:
Broward Health Hospital

Cleveland Clinic of Florida

Chatham Hospitalist Group

Holy Cross Hospital

Jackson Memorial Hospital

Memorial Regional

Miami VA Healthcare Center

Mount Sinai Medical Center

Palmetto General Hospital

Team Health

University of Miami Hospital
He is a top producer with Northwestern Mutual and has received numerous awards and recognition for his leadership at Northwestern Mutual.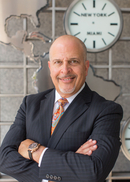 Disability Income Specialist
Our Disability Income Specialist assists individuals and businesses design a disability income insurance program for both individual and group needs.
Wealth Management Advisor
Robert has been successful in the financial services industry for over 20 years. He has a diverse background and experience in designing and managing complex strategies for both the corporate and military sector. He is a graduate with honors from both the University of Miami, with a BBA in Business Management, and from the University of Redlands, California, where he earned his MAM in Management, with emphasis on strategic planning. Robert served as an officer in the U.S. Army where he learned the value of leadership, problem-solving, detailed analysis, creativity and decision-making. His accomplishments earned him notable recognition with the Department of Defense prior to him beginning his financial services career in 1987.
Robert began as a disability income specialist with a leading carrier working with agents and brokers in South Florida. He later established his own practice in 1991 working primarily with the clients of accounting, law, and pension firms, as well as property and casualty agencies. He was recruited in 1995 by the South Florida Group of the Northwestern Mutual Financial Network to be a specialist in support of its Financial Representatives in the area of business and disability income. His practice has evolved to not only working with his clients but he also consults and supports other Financial Representatives' efforts with their clients. Through his unique approach to financial management, Robert has assisted numerous accounting and law firms, closely held businesses, and affluent individuals and families.
Robert and his team are particularly proud of their accomplishments, especially their level of client relationships and retention over so many years. He is amulti-year recipient of the National Quality Award (NQA) (2006-2010), the National Sales Achievement Award (NSAA) (2006) and is a qualifying member of the prestigious Million Dollar Round Table (MDRT) (2008-20018), recognized internationally as the standard of excellence in the sale and service of financial products. He is also a member of The Northwestern Mutual Forum (2006-2007, 2010-2013, 2015, 2017), which represents the top 4% of Northwestern Mutual Financial Representatives.